Events in December 2017 :: Christmas Family Special
On Sunday morning 24 December, we enjoyed a family special get-together to celebate the birth of our Saviour, our Lord Jesus Christ.
Of course we sang some carols, old and new, and then enjoyed some quizzes with prizes, and watched, with the children, an excellent animated film of toys presenting their nativity play, which was accompanied by a simple but thorough explanation of what Jesus did to pay the price for our sin and bring us salvation.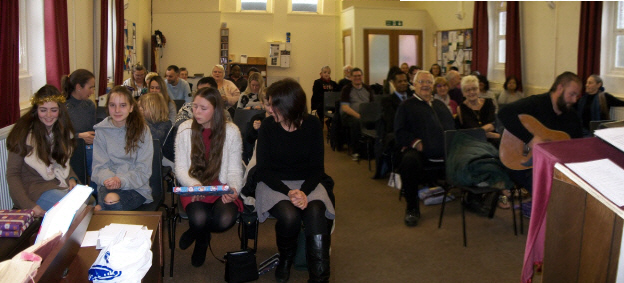 At the end presents were given to old and young alike followed by a party-popper "Happy Birthday" shout. We all then shared in some of the Christmas food, tea and coffee laid out for us.