Events in December 2018 :: Family Christmas Special - 23 December 2018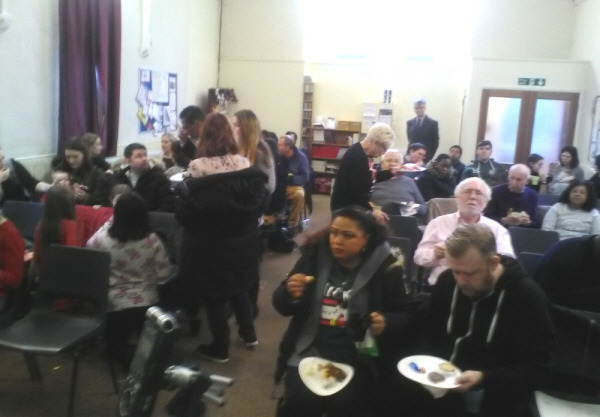 It was so pleasing to have a "full house" for our Family Christmas Special, which included carols, Bible readings relating to the birth of Jesus. There was a quiz with prizes of chocolate money, an excerpt from a children's film about the events in Bethlehem where Mary and Joseph came for the census and when Jesus was born. And, of course, there were presents for everyone, young and old alike.
There was a brief message about two people whose story takes place between that first night when Jesus was born and the arrival of the wise men "at the house", as stated in Matthew's gospel. When Mary came to Jerusalem with Joseph and Jesus, to make the post-natal offering required by the law in Leviticus chapter 12, 40 days after the birth, they were met in the Temple by an old man called Simeon. Straight after that encounter, they were met by an old prophetess called Anna. They both had important messages to share about salvation and redemption. Read their story in Luke 2 vv 22-38. They perform an important part in understanding the purpose of the coming of Jesus.
After the service most people stayed to share in some seasonal fare.